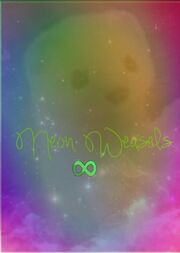 Neon Weasels

Members

8

Overall wins

3
The Neon Weasels is the name given to one of the four teams created for the sole purpose of being used at the Gathering every full moon.
Wins
[
]
At the June 2014 Gathering, the Neon Weasels won 19 points and four competitions. Victory was theirs! 
Previously, the Neon Weasels won twice.
Members
[
]
There are currently 8 known members of the Neon Weasels. These are:
Silaluk/Owlsong
Dawnfrost
Hazelburrow
Copperclaw
Dawnmist
Rainsong
Dashfoot
Sunleaf
Trending pages
All items (2)