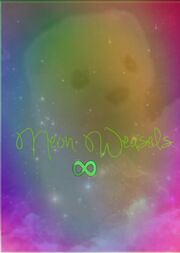 Neon Weasels

Members

8

Overall wins

3
The Neon Weasels is the name given to one of the four teams created for the sole purpose of being used at the Gathering every full moon.
At the June 2014 Gathering, the Neon Weasels won 19 points and four competitions. Victory was theirs! 
Previously, the Neon Weasels won twice.
There are currently 8 known members of the Neon Weasels. These are:
Silaluk/Owlsong
Dawnfrost
Hazelburrow
Copperclaw
Dawnmist
Rainsong
Dashfoot
Sunleaf
All items (2)
Community content is available under
CC-BY-SA
unless otherwise noted.