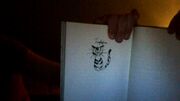 Tanglefire
250px
Warrior of BlogClan

Names:

Tanglekit, Tanglepaw, Tanglefire

Education:

Mentor(s): Tanglefire no remember :( Apprentice: Duskpaw (Other cat by TheTanglefire)

Age:

Possibly an infinite amount? moons, but not really know. Probably 34 moons. Maybe 36.

Affiliations

Current: Blogclan, Warrior

Family

Unknown
Tanglefire is that Derp cat who is on BlogClan a lot sometimes and then forgets to go on for a month for sake of school or something derpy. She is white with zebra stripes and green eyes. Or sometimes blue. It depends.
Description (Mentally?)
Edit
Tanglefire is friendly, kind, and probably more friends with kits than with warriors. She is also sort of insane, and tends to either get attacked by the prey, or get distracted, while hunting. Her border patrols reveal no intruders.
On the blog
Edit
Well, Tanglefire is fairly active, and very bad with words. But does go on the blog. She is no one's mentor.
Out of roleplay
Edit
Tanglefire doesn't really do much on the roleplay site besides roleplay. But Tanglefire can play "Still Alive" on the piano. She wanted to throw that out there.
In Roleplay
Edit
Tanglefire is very... spontaneous... in roleplay. She is very kind, childish, crazy, and often forgets what she is doing.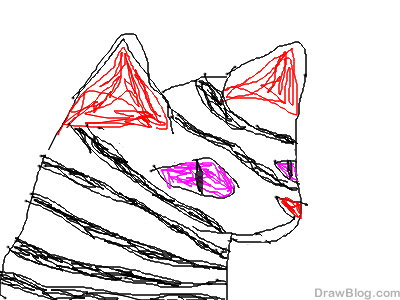 Fanfiction
Edit
None. Absolutely none. Not in any, not writing any, but is a good writer. But refuses to write. Nyah, never!~
Please read the first two and last sentence of the section titled Fanfiction.
- Tanglefire's favorite food is vole.
-Tanglefire tends to spend the day doing as she wishes, as none of the other cats think she could follow a schedule.
-Tanglefire is severely absentmined.
-Tanglefire always has a slight sense of deja vu.
-Tanglefire sometimes blanks out, so that she can wander around anywhere, but she is alone, and it is all in her mind.
Community content is available under
CC-BY-SA
unless otherwise noted.